A Community of Support
From the moment you apply to the University of California, Riverside (UCR) through the moment you earn your diploma and beyond, you'll be surrounded by mentors, peers, programming, and resources that will support you along your path to success. The members of the Black Alumni Chapter have lived the Highlander Experience and will guide you. The Black Faculty and Staff Association is made up of successful professionals on campus across disciplines who will serve as your role models and mentors. African Student Programs (ASP), the first professionally staffed Black student resource center in the UC system, will be your home base, a space to learn, connect, serve, and grow. Develop as leader, build community, and get involved on campus by joining one of the more than 450 student organizations at UCR or one of our more than 30 Greek organizations. Take part in research, intern in Sacramento or Washington, D.C., participate in a service learning project, or teach a one-unit class through Student Engagement programs.
Attend a university invested in your success. Choose UCR.
Partners in Your Success
You have the drive and the passion to pursue your dreams. UCR has the programs and resources to make those dreams a reality.
Student Spotlights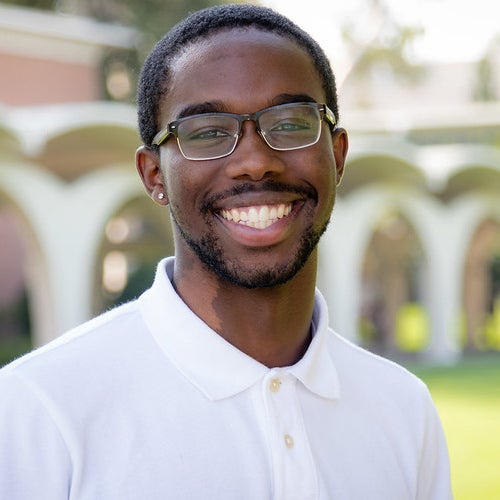 "As a Black student at UCR, it feels like I belong. I feel part of the UCR community. I found people I could relate to socially and intellectually, as well as people who shared my goals and aspirations."
JOSIAH DAVIS
Black Student Experience Videos
Umoja at UCR
Umoja provides transfer students with the knowledge, tools, and support needed to increase their academic success. The organization helps students get transfer-ready, earn degrees, and prepare for degrees.
Over 60 California Community Colleges have Umoja chapters on their campuses. UCR is the first University of California campus to have an Umoja chapter! Through Umoja at UCR you can connect with a mentor, take part in study sessions, and attend workshops and presentations. There are even job opportunities with Umoja at UCR! See us on Instagram.
Visit Umoja at UCR