Enrollment Services departments are open for in-person and virtual services. Please check the Enrollment Services Update page for hours, service offerings, and contact methods. For the latest campus reopening plans, safety guidelines, and requirements, visit Campus Return.

Publications
Featured Publication:
Undergraduate Admissions Brochure
Learn more about UC Riverside, its students, faculty, and campus in this flipbook with interactive links and search functions.
---
There's always more to explore about UC Riverside! Check out our brochures, admissions checklists, maps, and more to learn what life is like as a UCR Highlander.
Experience our campus, learn about award-winning faculty (including two Nobel Laureates), meet current students, and find out about student success resources. Explore our schools and colleges, learn important dates and deadlines, and download useful checklists to help you during the admissions process.
Whether you're an incoming first-year student, transfer student, or graduate student, we've been waiting for a Highlander just like you!
General Resources
Brochures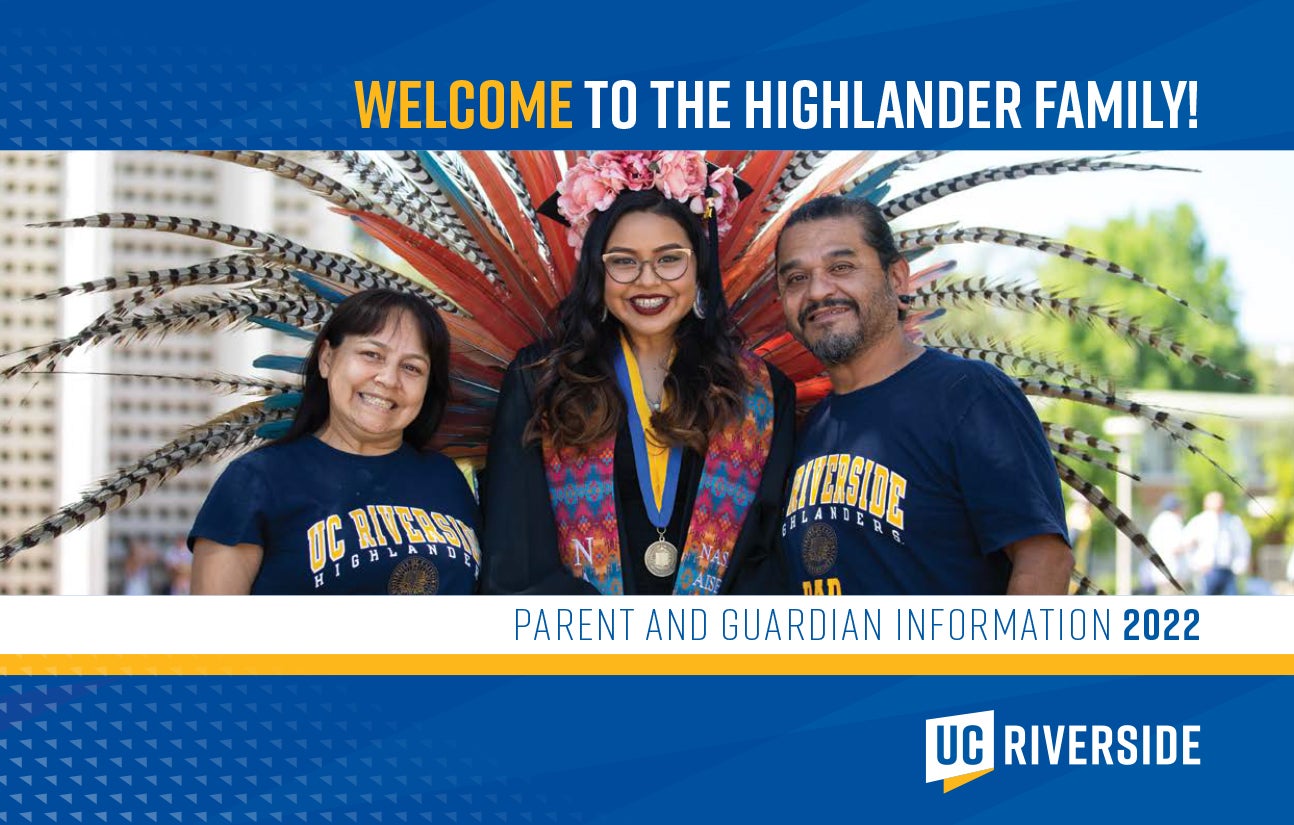 General Catalog
Undergraduate Majors
Parent and Guardian Brochure (Flipbook)
54 Facts and Impacts
Finish in Four
Puente Connection Brochure
Umoja at UCR Brochure
Black Student Experience Brochure (Flipbook)
Middle Eastern Student Experience Brochure (Flipbook)
Chicanx/Latinx Student Experience Brochure (Flipbook)
Native American Student Experience Brochure (Flipbook)
Underground Scholars Initiative Brochure
Transfer Resources
Transfer Brochures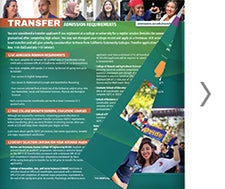 Undergraduate Admissions Brochure (Flipbook)
Assist Brochure
Puente Connection Brochure
Scotty Fun Facts (Transfer)
Transfer Checklists
Transfer Next Steps to Enrollment
Transfer Admission Checklist
Military/Veteran Admission Checklist
Transfer Fact Sheets
General Brochures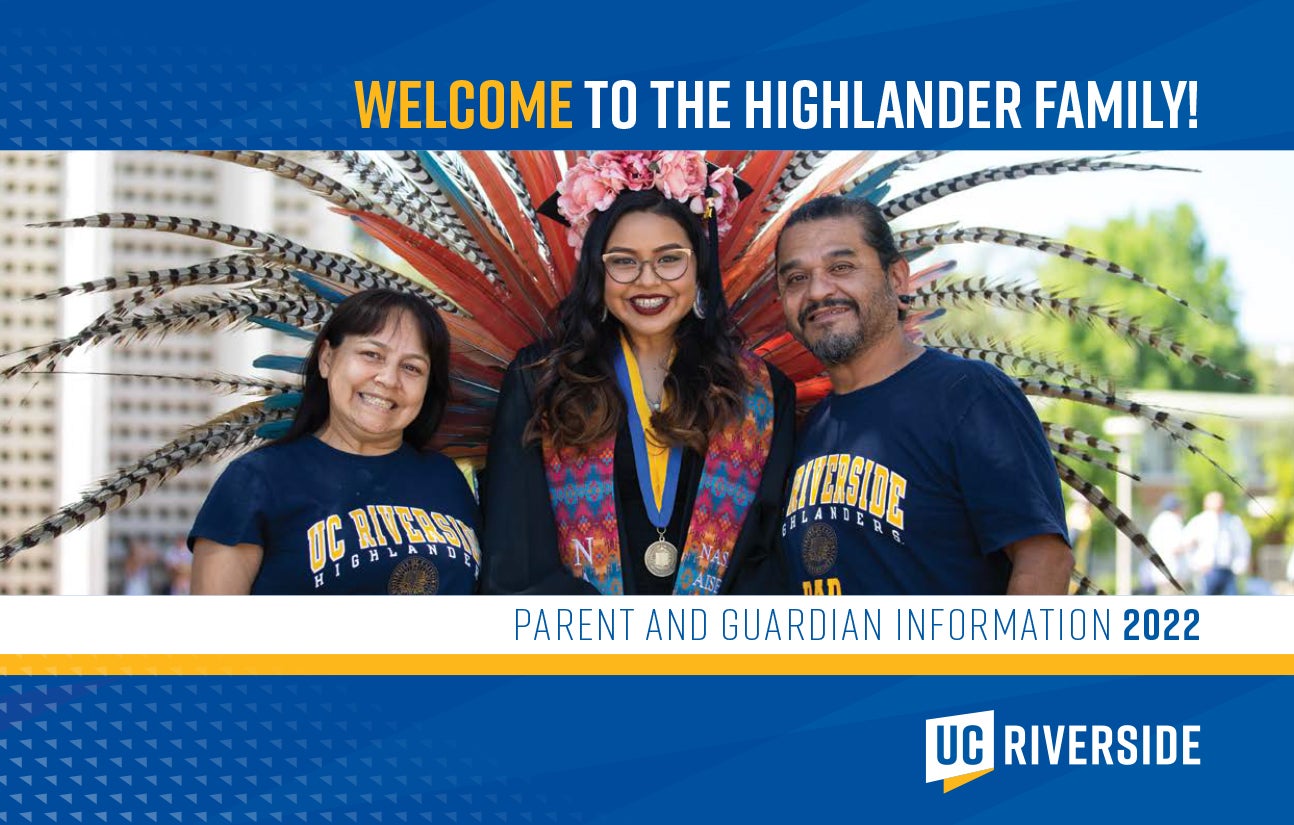 Parent and Guardian Brochure (Flipbook)
54 Facts and Impacts
Finish in Four
Puente Connection Brochure
Umoja at UCR Brochure
Black Student Experience Brochure
Middle Eastern Student Experience Brochure
Chicano/Latino Student Experience Brochure
Native American Student Experience Brochure
Student Veteran Success Guide
Out-of-State Resources
Brochures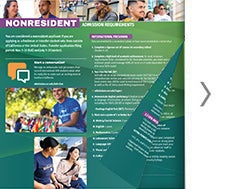 Undergraduate Admissions Brochure (Flipbook)
54 Facts and Impacts
Parent and Guardian Brochure (Flipbook)
Finish in Four
Scotty Fun Facts (Nonresident)
International Resources
Brochures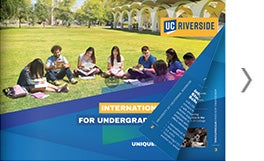 International Admissions Brochure (Flipbook)
Parent and Guardian Brochure (English version)
Scotty Fun Facts (Nonresident)
Checklists
International First-Year Admission Checklist
International Transfer Admission Checklist
International Student Dates and Deadlines Checklist
International Student Profiles
Asia International Student Profile
India International Student Profile
Latin America International Student Profile
Middle East International Student Profile
Translated Brochures
International Admissions Brochure (Mandarin version) (Flipbook) 

 
Parent and Guardian Brochure (Mandarin Version) (Flipbook) 

 
Asia International Student Profile (Mandarin version) 

Annual Reports
Brochures