Enrollment Services departments are open for in-person and virtual services. Please check the Enrollment Services Update page for hours, service offerings, and contact methods. For the latest campus reopening plans, safety guidelines, and requirements, visit Campus Return.
Amplifying Black Voices at UCR
UCR's Blue, Gold & BLACK (BGB) podcast brings students, campus leaders, and community partners together to explore the intersection of being Black and being a UCR Highlander.
The podcast launched in September 2020 and is hosted by Dominique Beale. Each episode serves to amplify community members' voices and bring awareness to the work they do in their respective campus sector.
Topics include:
Efforts for justice and equity at UCR
Student success resources on campus
How to find a mentor on and off campus
Paths to higher education
How listeners can engage with UCR's Black community
Connections among members of the campus community
Various perspectives of the Black experience throughout the African diaspora
Expressing Black joy and optimism
Listen, Like, Subscribe Today
Check out all BGB episodes on your favorite platforms and follow @BlueGoldBLACK on social media.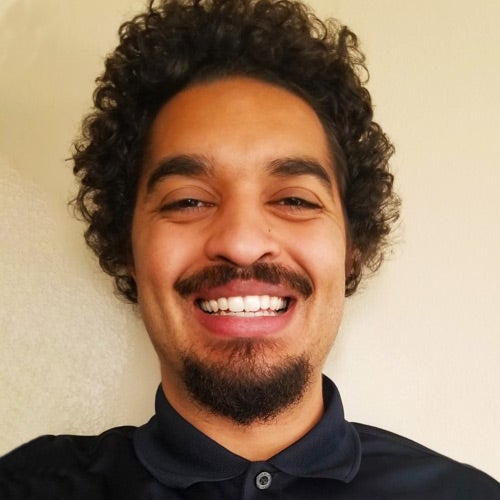 Podcast Host: Dominique Beale
Admissions Recruiter for Undergraduate Admissions/Community Engagement and Outreach
Bachelor of Arts (Psychology), Chapman University
"I wanted to come up with a new and unique way to share information and resources with prospective Black students, while also giving them and the UCR community an inside look at the vibrant Black community we have here on campus."
Subscribe to UCR's Email List
Stay connected with our admission team by signing up for emails about upcoming events and deadlines. Questions? Visit admissions.ucr.edu/ask.
Loading...
Podcast Bloopers
Blooper Reel
Things don't always go as planned on the Blue, Gold & BLACK Podcast. Check out some of our funnier moments that take place behind the scenes!