Follow Your Heart to UCR!
Wherever your journey started, you will find a home at the University of California, Riverside (UCR). You will be embraced by a diverse community of students and faculty who are driven by heart, and who will help you turn your passion into purpose!
Follow your heart to UCR and take your place at one of the most highly ranked and respected universities in the world. UCR stands proud as one of 10 schools within the prestigious UC system, and honors a heritage of world-class academic excellence.
On the Rise
UCR is America's fastest-rising ranked university.
(U.S. News & World Report, 2019)
 
#35
No. 35 public university in the United States.
(U.S. News & World Report, 2019)
Top 1%
As a member of the world's most-prestigious public university system, UCR ranks among the top 1 percent of universities worldwide.
(Center for World University Rankings, 2018–19)
Distinguished Faculty
UCR's distinguished faculty boasts two Nobel Laureates and 10 members of the National Academies of Science and Medicine.
13th
Ranked the 13th best university in the western United States, UCR leads the nation in excellence, access and affordability.
(Money Magazine, 2018)
10th
Located in the 10th most-populous county in the United States and California's fastest-growing region, UCR is an economic powerhouse, contributing $2.7 billion to the U.S. economy.
(2017 UCR Economic Impact Report)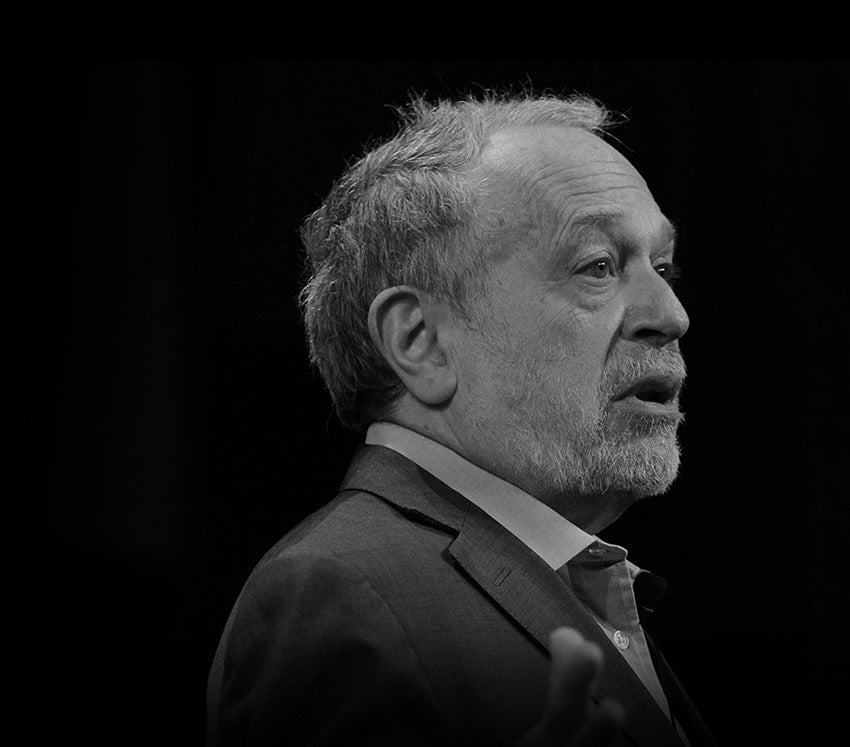 "… (UCR students are) as bright and engaged as any students I've taught at Harvard or Berkeley, and also determined to give back to their communities and their society. UCR has the energy of an underdog that knows it's winning the race that's worth winning. I wish we could clone UCR all over America."
Robert B. Reich

UC Berkeley professor, former U.S. Secretary of Labor and best-selling author
Feel the Love at UCR!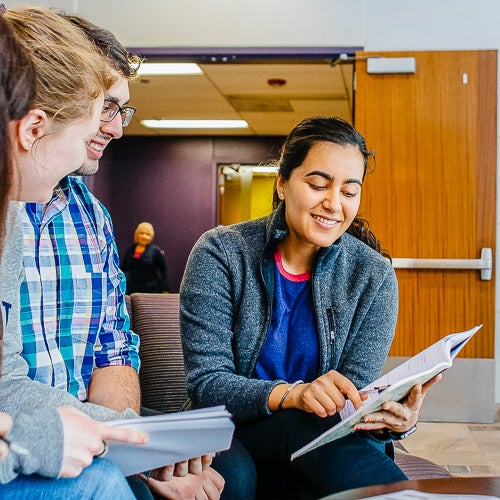 We Care.
Your success is our top priority. Ease into college life with help from faculty, peer mentors and first-year learning communities. Get a tutor at the Academic Resource Center (ARC). Feel at home with eight Ethnic & Gender Programs. "Finish in Four" to receive your degree with a sooner-than-later return on your investment. We'll even connect you to employers on campus and around the world.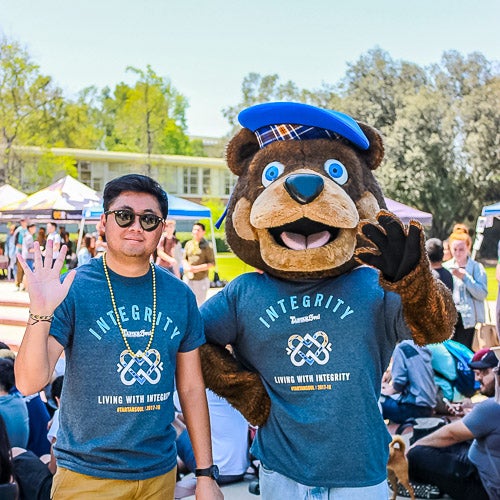 We Are Friendly and Accessible.
UCR's distinguished faculty — including two Nobel Laureates and 10 members of the National Academies of Science and Medicine — will mentor you to think deeper, reach further and make a positive change in the world. Find your purpose with 150+ undergraduate majors. Get the competitive edge for jobs and/or graduate school with unique undergraduate research.
---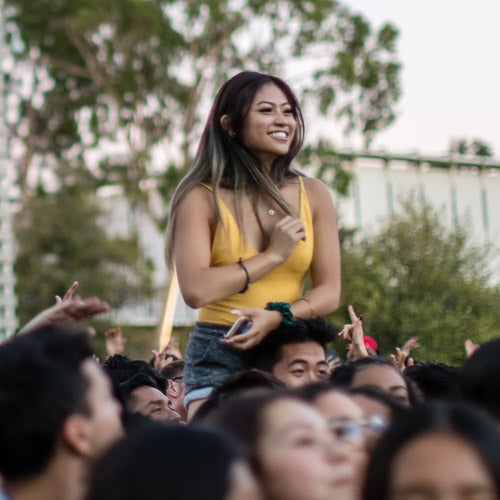 We Have Fun.
Students boost study-life balance with fun, friends and exploration. Work out at the state-of-the-art Student Recreation Center (SRC). Go camping at Yosemite or scuba diving at the beach with our Outdoor Excursion trips. Meet up with like-minded people from 450+ student organizations. Join the student body at one of our campus music festivals with featured artists such as Lil' Uzi Vert, DJ Snake and Kendrick Lamar.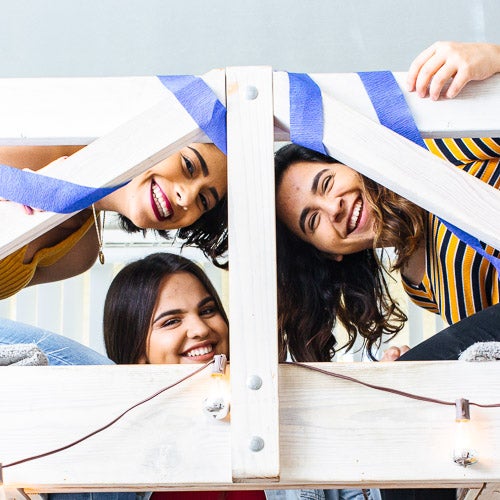 We Give Back.
UCR students do good in the world. They find common ground on a campus that includes students from nearly every state in the nation and over 75 countries. They support one another and give back to their communities. In fact, UCR is ranked No. 3 in the nation for producing the most altruistic/community service-minded students. (Pillrs.com, 2017)
HOW TO
APPLY
View admission requirements:
You Can Afford a UC Degree. We'll Show You How.
A UC degree is more affordable than you might think! Grants, scholarships, loans and work-study are offered to qualified students by our Financial Aid office.
Offering Californians one of the most generous financial aid packages in the nation, UCR is the 13th best university in the western United States. (Money Magazine, 2018)
91%
of UCR undergraduate students received some form of financial aid.
89%
of UCR transfer students received some form of financial aid.
73%
of those who received financial aid have their full fees covered by grants and/or scholarships.
---
Learn How Affordable a UC Degree Can Be!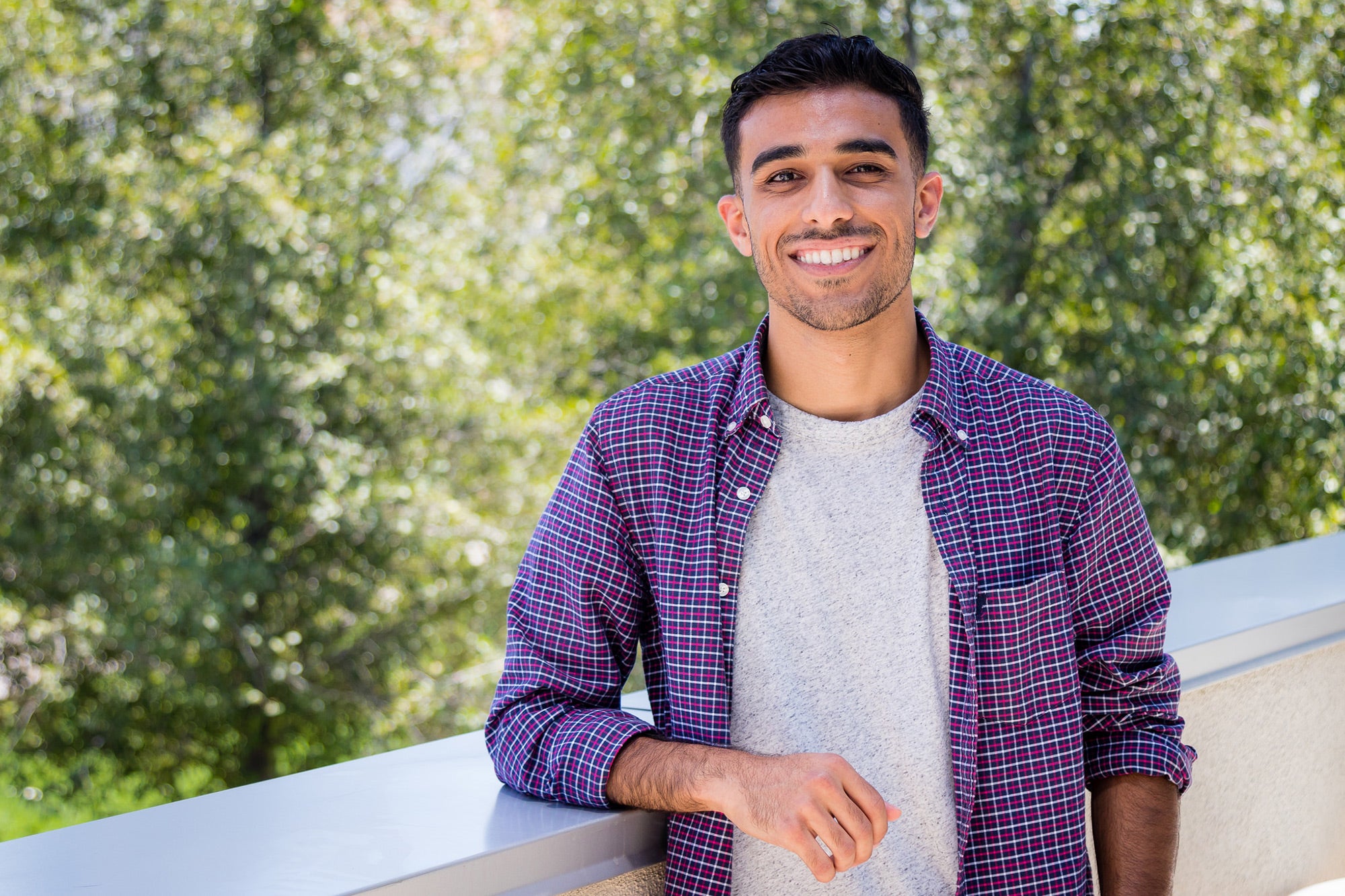 "My older siblings attended UCR, and they all grew to be passionate and successful individuals. I believe UCR allowed them to find their true passions in life, and so I decided to find mine as well. UCR is a great place to find yourself and to pursue your future ambitions."
Mohamed Hussein '18 (Neuroscience)
Get to Know UCR and Sunny Riverside, California.
---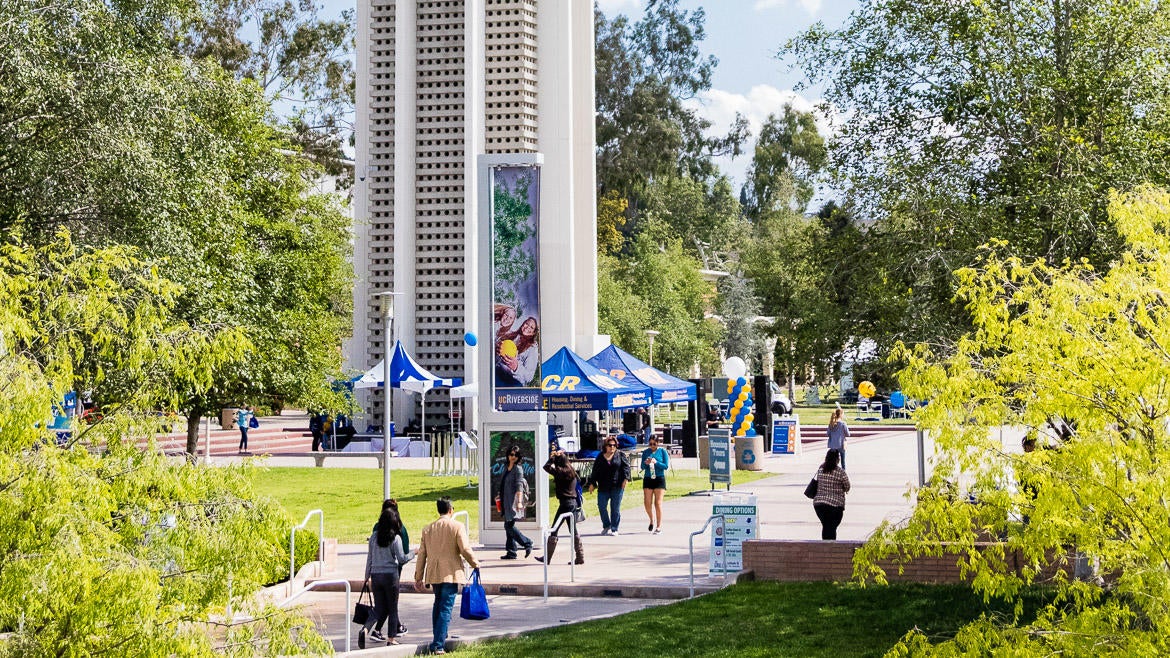 Check out UCR
Experience all that awaits you at UCR! Explore our park-like campus with an individual or family walking tour led by a student guide. Get an inside view of labs, housing options and popular hangouts with our 360-degree virtual tours. Let us know if you're visiting California, and we will give you a personalized campus tour and share more about the UCR student experience.
We also invite you to join us for campus events and special open houses. Tour the campus, connect with faculty and current students, explore majors, and find out about financial aid.
Explore Riverside, California
Located just 60 miles (96 km) east of Los Angeles, the city of Riverside is a multicultural hub for arts and culture in Inland Southern California. It offers average temperatures of 75 degrees (26.3 C), as well as quaint neighborhoods, world-class shopping, international foods, theaters and museums, sporting events, and cultural festivals.
---
Forbes ranked Riverside as one of The Best Places for Business and Careers (2017), and Business Insider included the city on its list of 10 US Cities Where Everyone Wants to Live Right Now (2017).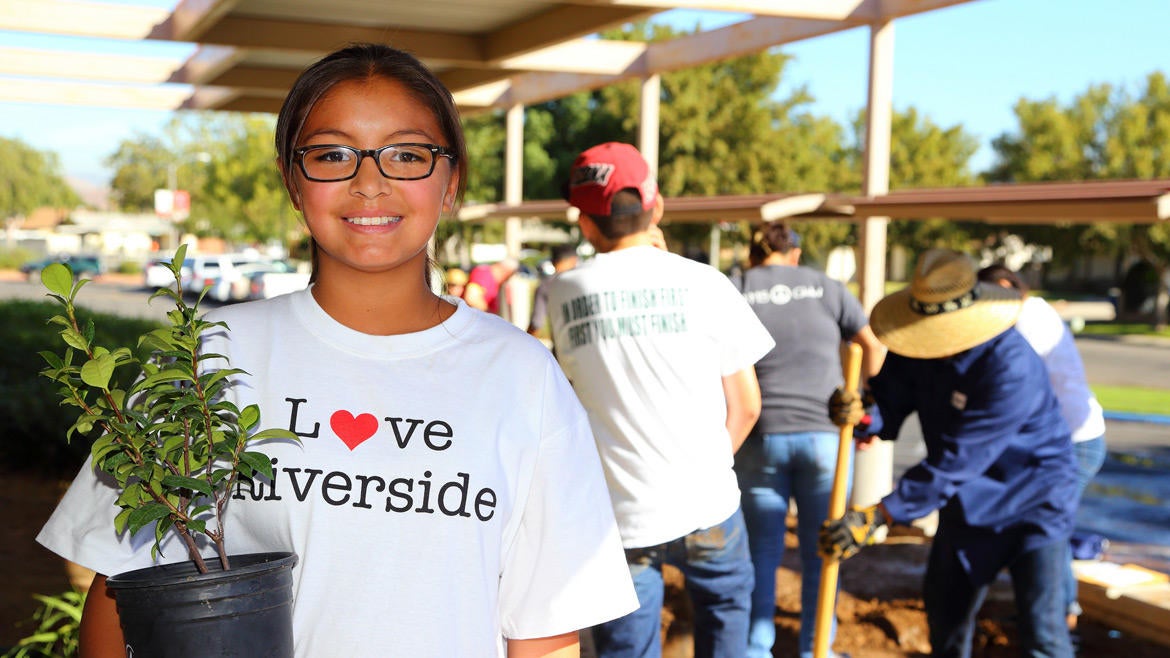 They followed their hearts to UCR. Now it's your turn!
Our students are driven by heart. They give back and they do good in the world. Now it's your turn!
Follow your heart to UCR. We'll welcome your passions and support your dreams.
---
#MyUCRHeart