Continue Your Journey at UCR!
Your hard work has put your goals within reach. UCR can help bring them closer. Our award-winning faculty will mentor you. Our diverse campus community will embrace you. And our transfer-specific resources will help you along your path to a degree — and beyond!
Follow your heart to UCR and apply today!
Transfer Costs, Fees & Financial Aid
You can afford a UC education! The cost of attending UCR is extremely competitive compared with other University of California campuses and private schools. Living in Riverside is also considerably less expensive than living in nearby Los Angeles, Orange County or San Diego. Read on to learn more about the programs available to help you pay for your UCR degree and how much that degree costs.
Financial Aid
A UC degree is more affordable than you might think! Grants, scholarships, loans and work-study is offered to qualified students by UCR's Financial Aid office.
89%
of UCR transfer students receive some form of financial aid.
73%
of those who receive financial aid have their full fees covered by grants and/or scholarships.
(Financial Aid Office, 2017–18)
 
Additional Aid
UC Riverside Foundation Scholarships
The UC Riverside Foundation offers scholarships, fellowships, internships, prizes, awards and loans to qualifying UCR students. Use the online database to search for aid based on your college, major, financial need, career goals and more. scholarships.ucr.edu
Work-Study
Eligible students can earn money for school through an approved on- or off-campus work-study job. Funds can only be used during the academic year, and you must meet financial need, academic and other requirements to maintain your eligibility. careers.ucr.edu
---
Aid for California Residents
The state of California offers a number of financial aid programs for residents, including those listed below. The programs offer qualifying students grants and scholarships that do not need to be repaid to cover tuition, fees and related expenses (like books, housing and transportation). To be eligible, complete your FAFSA or California Dream Act Application by the March 2 deadline each year, and make sure your Cal Grant GPA Verification Form was submitted to the California Student Aid Commission by your community college.
Middle Class Scholarship Program
If your family has up to $171,000 in annual income and assets, and you meet other residency, income and academic requirements, you could have up to 40 percent of your UC systemwide tuition and fees covered by this scholarship. go.ucr.edu/mcs
Cal Grant
If you meet GPA, family income, residency, academic and other requirements, you can get grant money that will cover some of your educational costs and fees. csac.ca.gov/pod/cal-grant-gpa-information
Blue and Gold Opportunity Plan
If your total annual family income is less than $80,000, and you meet other residency, income and academic requirements, you could have 100 percent of your UC systemwide tuition and fees covered by grants and scholarships through this plan. Students with greater financial need can qualify for additional aid to cover expenses like books, housing and transportation. universityofcalifornia.edu/blueandgold 
Additional Aid from the State of California
Check out more state of California financial aid programs on the California Student Aid Commission. csac.ca.gov/financial-aid-programs
---
2018–19 Estimated Costs for California Resident Undergraduates
|   | Living with Parents | Living in Residence Halls | Living in Campus Apartments | Living off Campus |
| --- | --- | --- | --- | --- |
| Tuition and Fees* | $15,602 | $15,602 | $15,602 | $15,602 |
| Room and Board | $6,375 | $17,475 | $10,500 | $10,625 |
| Books/Supplies | $1,400 | $1,400 | $1,400 | $1,400 |
| Transportation | $1,475 | $650 | $1,250 | $1,250 |
| Personal Expenses | $1,600 | $1,525 | $1,675 | $1,675 |
| Total | $26,452 | $36,652 | $30,427 | $30,552 |
*Tuition and fees are estimates and are subject to Regental approval. Fees are of August 2018, and are subject to change.
Incoming transfer students will also be charged the mandatory $90 Highlander Orientation Fee, as well as the $165 One-Time Document Fee charged to all new students.
Student Health Insurance Plan
Tuition and fees include Student Health Insurance Plan (SHIP) enrollment. SHIP is a comprehensive, affordable health insurance plan for undergraduate students. The Preferred Provider Organization (PPO) plan provides covered students with access to a network of doctors, hospitals and other health care providers. SHIP also includes dental and vision care. 
Estimated SHIP (Student Health Insurance Plan) = $1,775 
Fees including SHIP = $15,602; fees if SHIP is waived = $13,827
UCR Net Price Calculator
Fill out the helpful form at go.ucr.edu/estimate to get an estimate of what your full-time cost of attendance and financial aid package at UCR could be.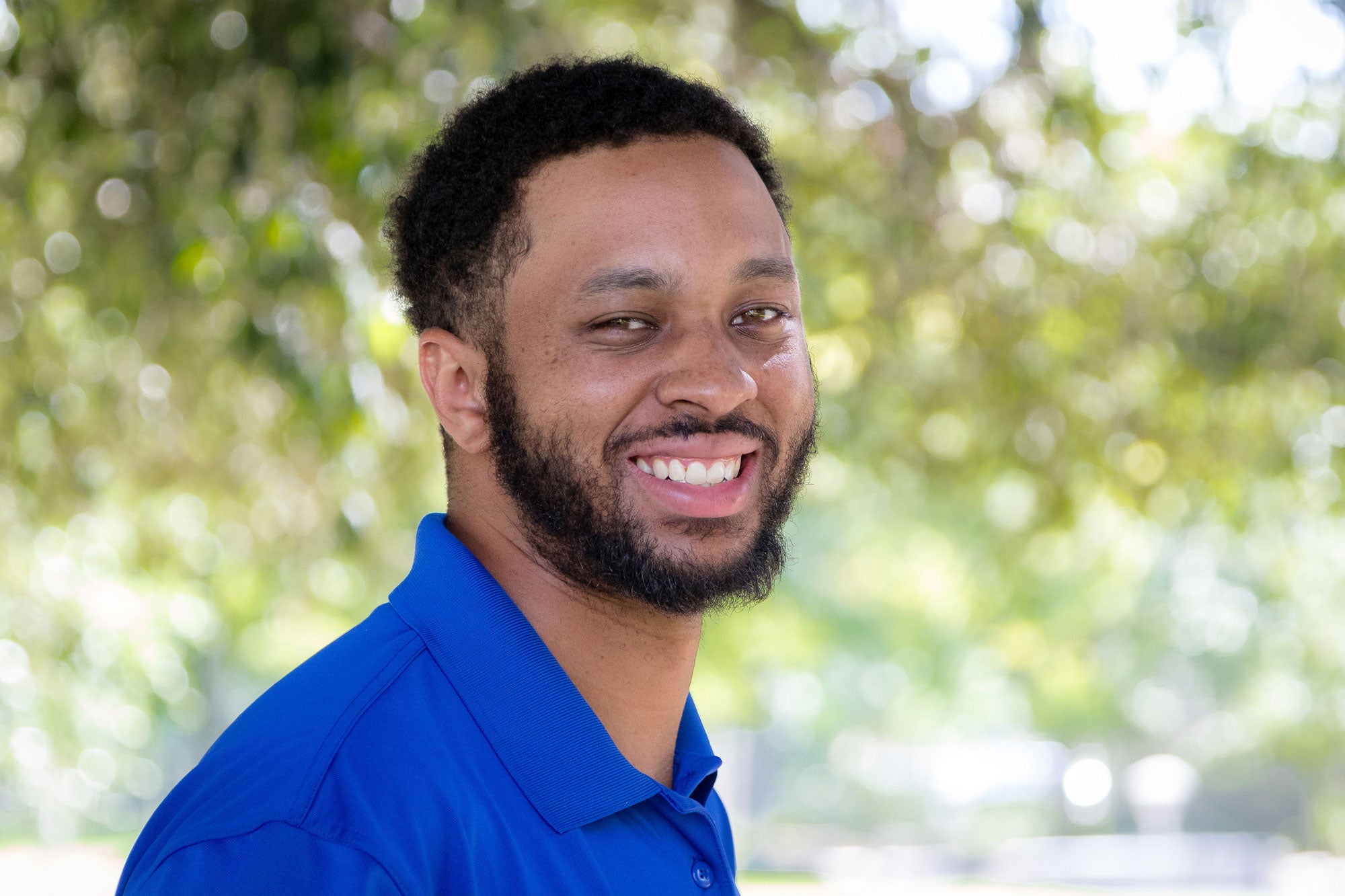 "UCR has exceptional programs, great people and great support programs on campus. If feels like they don't want you to fail."
Christopher Houston, transferred from Santa Monica College
Sociology Major
Applying to UCR
As a top-ranking university, UCR sets high admission standards. Incoming students are selected based on a wide range of criteria: academic performance, and the potential for success as an undergraduate. Prepare for admission to UCR with the Transfer Admission Checklist.
2.4
Minimum Transfer GPA Requirement
22:1
Student-to-Faculty Ratio
Guarantee Your Place at UCR!
Through the Transfer Admission Guarantee (TAG) program your California Community College coursework and grades can ensure your admission to UCR. Here's how:
Create Your Transfer Admission Planner (TAP). TAP is an online tool where you can track and plan the community college coursework you need to complete to be admitted to UCR. It's also your TAG application! Build your TAP today!

Satisfy Your TAG Requirements. To qualify for TAG, you need to complete a minimum of 30 UC-transferrable units at your community college. Those units include first and second semesters of English composition, and the minimum math required by your major. Each major also has GPA requirements, which are outlined in the Getting into Your Major section below.

Submit Your TAG Application. UCR offers fall and winter quarter admission to transfer students. Before you apply for admission, log in to your TAP to complete the UCR TAG application within the filing period for your chosen quarter: May 1–31 for winter admission; Sept. 1–30 for fall admission.

Complete Your TAG Contract. Get ready to transfer to UCR by taking the classes necessary to complete a total of 60 UC-transferrable units at your community college. This will include any prep courses specified by your major. Don't forget about your GPA requirements!

Apply to UCR. All that's left to do is submit your UCR application within the filing period for your chosen quarter: July 1–31 for winter admission; Nov. 1–30 for fall admission. Visit go.ucr.edu/apply when it's time to apply.
Secure your admission to UCR with TAG!
How to Apply
Gather Your Information
Before you begin, find out what important information is needed for an accurate admission application.
Personal Insight Questions 
Express who you are, what matters to you and what you want to share with us by answering one required and an additional three out of seven personal insight questions.
Complete the UC Application
The UC application opens on July 1 for winter admission and Aug. 1 for fall admission. The fee is $70 for each UC. You can apply for a fee waiver — provided you have your family's income and the number of people supported by it — when you fill out the application. The winter application filing period is July 1–31. The fall application filing period is Nov. 1-30. If you have difficulties, contact  info@applyucsupport.net or (800) 207-1710.
After You Apply
Once you've submitted your application, there are just a  few more steps to complete the process. These include printing your receipt, ordering test score reports, and updating your grades and course records.
UCR Undergraduate Admissions will email instructions on how to access your My UCR admission portal account. Log in regularly to check your admission status, respond to messages, and track important dates and deadlines. Winter admission notifications begin in September. Fall admission notifications begin in March.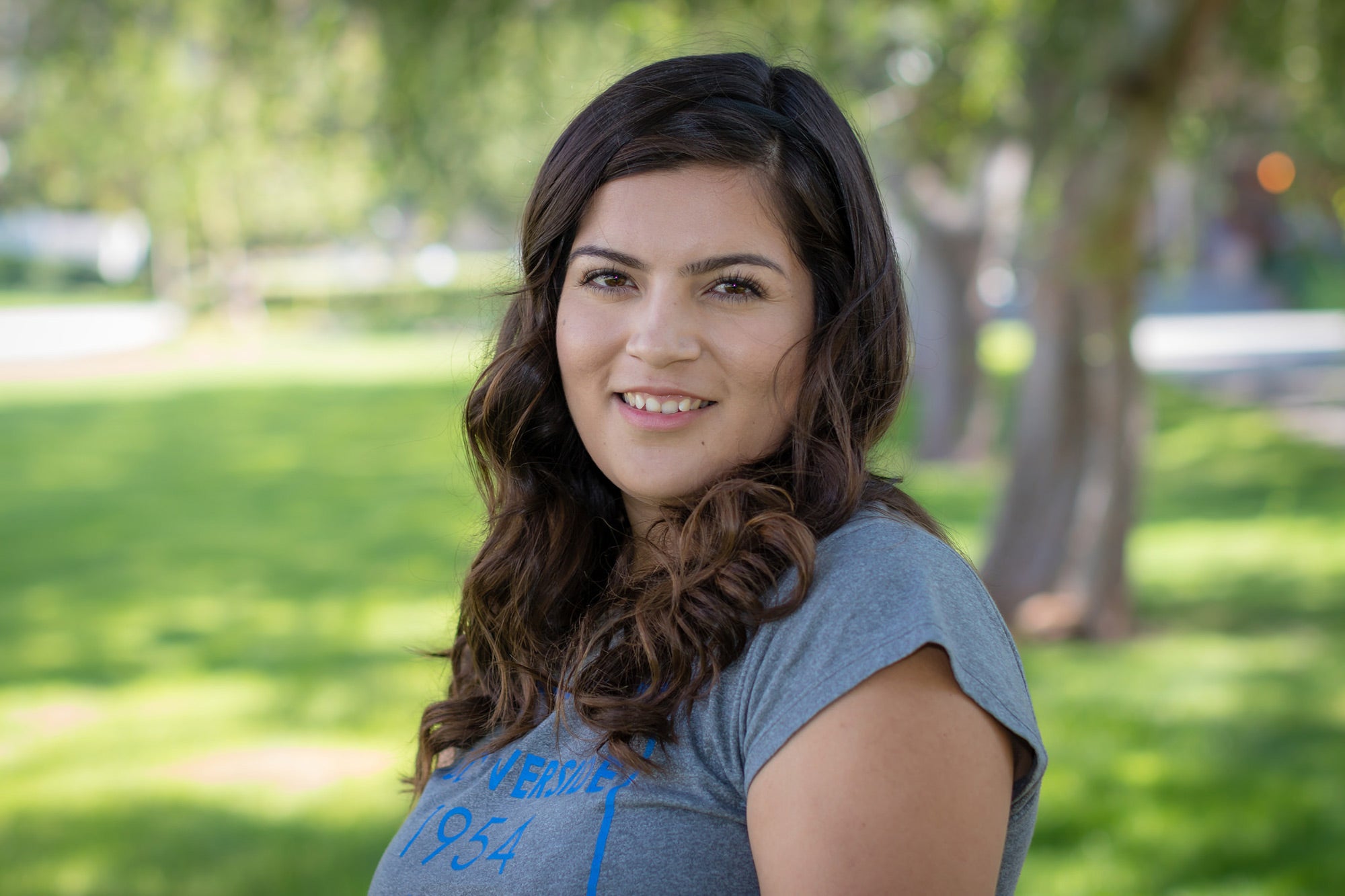 "UCR taught me how many resources I need to achieve a good grade in the classes I'm taking, that includes going to office hours and going to supplemental instruction. … UCR has provided a lot of resources to help me succeed."
Daniela Jarquin, transferred from Victor Valley College
Neuroscience Major
Resources & Support
UCR is dedicated to your continued success on your degree journey, and offers a range of programs and resources to support you along your path to degree. Get guidance from faculty and student mentors. Excel in your courses with the help of a tutor or study group. Connect with a wellness department to take care of your physical, mental and emotional health. Develop as a leader in a campus organization.
Transfer Dates & Deadlines
Find the dates of instruction at registrar.ucr.edu.
Winter Admission
July 1–31
Submit your UC application
September
Admission notifications begin
Oct. 15
Deadline to submit your Statement of Intent to Register (SIR)
Fall Admission
Nov. 1–30
Submit your UC application
March
Admission notifications begin
June 1
Deadline to submit your Statement of Intent to Register (SIR)
Financial Aid
Jan. 1
Access the California Dream Act Application at dream.csac.ca.gov (UCR school code: 00136)
June 1
Deadline to submit your FAFSA or California Dream Act Application, and verify that a certified GPA was submitted to the California Student Aid Commission by your community college
Housing
March 1
Housing contract available
May 10
Deadline to submit housing contract and first payment