Making a Difference on Campus
and Around the World
UC Riverside is proud to be home to top-ranked academic programs, award-winning faculty, and cutting-edge research. Our campus thrives thanks to one of the nation's most-diverse, community-engaged, and service-minded student bodies. Students led the creation of the Middle Eastern Student Center (MESC)  the nation's first professionally staffed center serving students with ties to the Middle East and North Africa. Develop as a leader, build community, and get involved on campus by joining one of the more than 450 student organizations at UCR or one of our more than 30 Greek organizations. Take part in research, intern in Sacramento or Washington, D.C., participate in a service learning project, or teach a one-unit class through Student Engagement programs.
Attend a university where you can have an impact. Choose UC Riverside.
Partners in Your Success
You have the drive and the passion to pursue your dreams. UCR has the programs and resources to make those dreams a reality.
Applying to UCR
Learn more about UCR's admissions requirements below or contact Allura Davis, community engagement and outreach admissions counselor, today.


Student Spotlights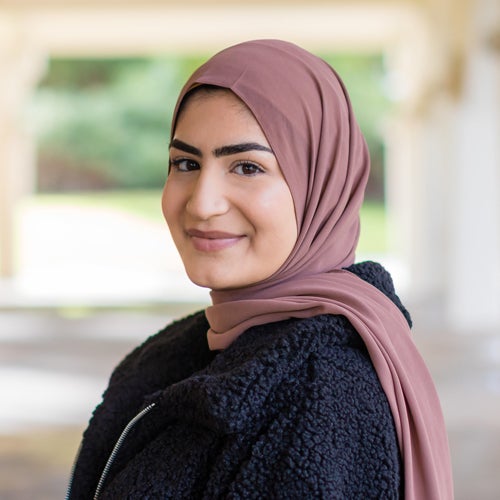 "UC Riverside is a welcoming and diverse environment where I believe I can flourish as someone who is passionate about social justice and advocacy. I was drawn to UCR because I wanted to be educated in an environment that could not only provide me with a quality education, but could also provide me with the unique resources and the sense of community I seek as a Muslim and Middle Eastern student. UCR and the Middle Eastern Student Center have provided me with an enriching and safe learning environment I can thrive in."
Samia Alkam, third-year political science
and education, society, and human
development double-major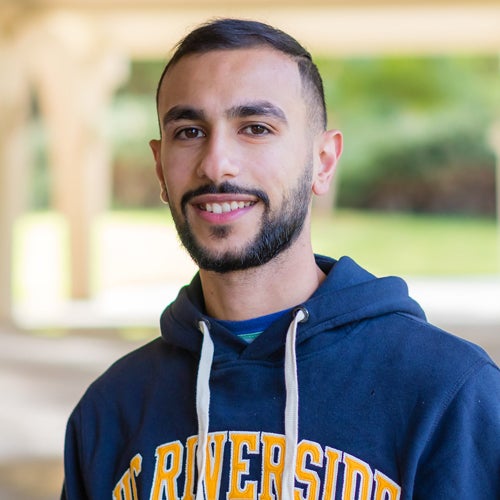 "I have benefitted from the Middle Eastern Student Center and other Costo Hall centers as they have provided me with resources that have allowed me to grow as a leader, as a student, and as a person. These centers have provided me with opportunities to connect with not only my culture, but also have provided me with perspectives that have challenged me into expanding my knowledge in all realms of life. The cultural and educational programming put on by these Ethnic & Gender [Programs] offices have contributed most to my development at UCR."
Ali Alshaher, fifth-year sociology major