School of Medicine
Stand Out and Save Lives
Discover healthcare innovations as a biomedical scientist. Provide compassionate and effective patient care as a doctor of medicine. And so much more. UCR's School of Medicine (SOM) serves the healthcare needs of the Inland Empire — a rapidly growing and ethnically diverse region that's home to 4.2 million people!
---
Undergraduate Research
UCR offers research opportunities to all undergraduate students! This advantage catapults you to the "top of the list" for jobs and/or graduate school. Current School of Medicine research includes:
Erasing fear memories to prevent post-traumatic stress disorder (PTSD) and phobias
Advancing research on inflammatory bowel disease (IBD) — thanks to a $1.83 million grant from the National Institutes of Health (NIH)
Earning Potential With a SOM Degree
| Area of Study | Earning Potential |
| --- | --- |
| Surgeon (general)  | $271,193 |
| Oncologist      | $254,629 |
| Cardiologist | $246,347 |
| Emergency Physician | $220,557  |
| Obstetrician/Gynecologist | $216,679 |
| Neurologist | $208,255 |
| Psychiatrist | $201,715 |
| Internist | $189,797 |
| Family Physician/Doctor | $182,025 |
| Pediatrician | $148,493 |
| Biomedical Scientist | $65,065 |
Based on national averages. Higher earning potential with advanced degrees. PayScale.com, Salary Data & Career Research Center (United States), 2019
School of Medicine Internships
UCR School of Medicine offers department-specific internships (mostly in biomedical sciences) for undergraduate students to put their learning into practice. You could earn course/service and maybe even a paycheck!
"My career goal is to become a primary care physician. I'm excited to intern at the Riverside Free Clinic, because I get to put my passion of working with the underserved community into action. I help non-English speakers as a Medical Spanish Translator, giving them a voice and bridging the gap of health disparity. Plus, I get service credit!"
Paola Gonzalez, Class of '20
First-Generation Undergraduate Student
Next Steps for School of Medicine Graduates
UCR School of Medicine graduates go on to work in biomedical science, pediatrics, family medicine, general internal medicine, obstetrics and gynecology, general surgery, psychiatry, and more.
A UC Degree Is More Affordable Than You Might Think
92%
of UCR undergraduate students received some form of financial aid.
72%
of UCR transfer students received some form of financial aid.
76%
of students' financial aid need was met with need-based aid. 
(Financial Aid Office, 2018–19)
Let us show you how:  financialaid.ucr.edu
---
School of Medicine Scholarships
Discover scholarship opportunities, externship funding, financial counseling, and budgeting tools.
Prestigious Scholarships and Awards
Freshman and transfer UCR students can fund their education with prestigious scholarships, such as the Donald A. Strauss Scholarship and the Undergraduate Fulbright Scholars (Research and English Teaching Award). Support is offered throughout the application process. Also available are campus scholarships, and Financial Aid's Outside Agency Scholarship Search for regional and national scholarships.
Programs
Program Prerequisites: Broad academic backgrounds are welcome, which means you don't have to be a science major to apply to the UCR SOM.
Pipeline Programs and Advising for Undergraduate Students
Student Pipeline Programs – While the UCR SOM is primarily a post-graduate/professional school, undergraduate students with an interest in the medical or health fields can jump-start their careers with Student Pipeline Programs. 
Health Professions Advising Center (HPAC) – HPAC's professional staff and peer mentors help UCR undergraduates interested in medical/health professions with pre-health professions coursework planning, health-related experiences, service work, and preparing to apply for admission to graduate/professional health programs.
The Thomas Haider Program at the UCR School of Medicine – Offers a unique pathway into the UCR SOM for up to 24 qualifying UCR undergraduate alumni. Students can apply to the UCR SOM through The Thomas Haider Early Assurance Program (EAP), allowing them to be admitted without going through the traditional medical school application process.
Graduate Programs
Medical Education Program – Seeks applicants who embrace SOM's community-based mission and have diverse intellectual and life experiences to care for diverse populations. Applicants from a wide variety of academic backgrounds, not just those with a science degree, are invited to apply.
Ph.D. Program in Biomedical Sciences – A highly competitive program that is open to any student with a B.S./B.A. or M.D., or who is currently in an M.D. program.
Graduate Medical Education – Sponsors residency training programs in Inland Southern California.
Undecided? We Can Help!
The UCR School of Medicine helps students successfully transition into a major field of study that is consistent with their aptitudes, values, and goals.
Notable Facts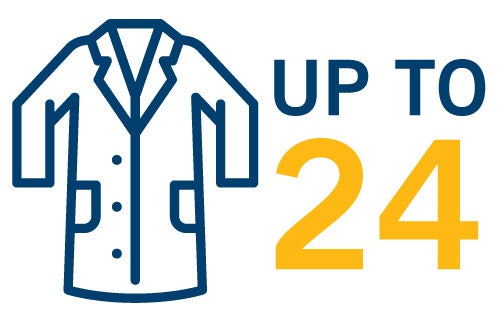 spots are guaranteed to UCR undergraduates each year — thanks to The Thomas Haider Program at the UCR School of Medicine!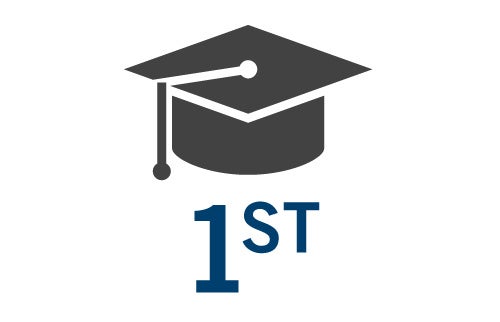 public medical school on the West Coast in more than 40 years.
School of Medicine in the University of California system.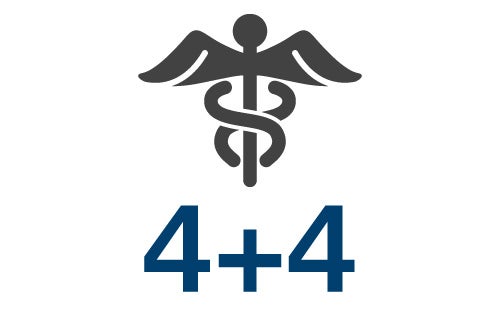 4 Residency and 4 Fellowship Programs are sponsored by the School of Medicine.
Award-Winning Faculty
SEEMA TIWARI-WOODRUFF, PH.D.
Professor of Biomedical Sciences
Leading a study to develop drugs aimed at reducing seizures in multiple sclerosis, and possibly epilepsy.
MAEGEN DUPPER, M.D.
Associate Dean, Clinical Medical Education
Assistant Clinical Professor of Family Medicine
Native of the Inland Empire who earned her M.D. at UCLA and conducted her residency at the Kaiser Permanente Fontana Medical Center before joining the UCR SOM faculty.
Provides leadership for the third- and fourth-year medical curriculum, as well as the Longitudinal Ambulatory Care Experience (LACE).
Student Pipeline Programs
Student pipeline eligibility eligibility varies for current high school students, incoming freshman and transfer students, current UCR undergraduates, and alumni.
---
FastStart
(For incoming freshman students from disadvantaged backgrounds)
Student pipeline eligibility varies for current high school students, incoming freshman and transfer students, current UCR undergraduates, and alumni.
---
Future Physician Leaders (FPL)
(For incoming freshman or current undergraduates from Riverside or San Bernardino Counties)
Spend seven weeks preparing a community health project and learn ways to reduce health disparities. Attend leadership lectures and career advising workshops.
---
Health Coach Program (HCP)
(For third- or fourth-year pre-medical, pre-health, and postbaccalaureate students)
Work with clinicians to support patients who have chronic conditions. Get trained in motivational interviewing and provide health weekly follow-ups with patients.
---
Medical Scholars Program (MSP)
(For freshman and transfer students from disadvantaged backgrounds)
Get peer mentoring, academic coaching, and career development. Includes professional help with career planning, the application process for medical school, community service, and paid summer research.
Mini Medical School (MMS)
(For current UCR undergraduate, post-baccalaureate and medical students)
Collaborate with a team of undergraduate and medical students to give health education presentations in the community.
---
Medical Leaders of Tomorrow (MLT)
(For rising 10th graders from Riverside or San Bernardino Counties)
Attend this free, weeklong residential summer program. Learn about health careers and college admissions. Includes science/health care presentations, team-building activities, and clinic/laboratory tours.
---
Premedical Postbaccalaureate Program (PPP)
(For those who recently received bachelor's degrees)
Get an additional year of experience for acceptance into medical school.
---
Student Spotlight
ANNIE LE, Class of '19
Won the Medical Student Education Scholarship from the Society of Teachers of Family Medicine
Represented the School of Medicine at the 2017 Conference on Medical Student Education
Won the Arnold P. Gold Student Summer Fellowship to address environmental health challenges in a Los Angeles community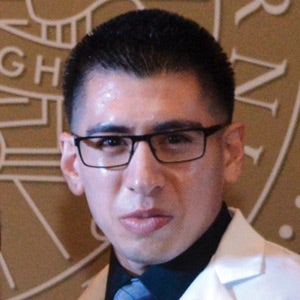 ANTONIO GARCIA, Class of '20
First-generation college student
Volunteered as a Diabetes Health Coach at a county clinic in Riverside
Committed to shaping the broader factors that affect the health of his neighbors, such as air and water quality, as well as access to health insurance
Physician Alumni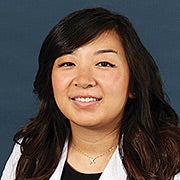 DR. TERESA KHOO '10 and '17
(Biology and Doctor of Medicine, Family Medicine) 
Won the Alumni Association Award (2011) and the prestigious Regents Scholarship (2006–10)
Participated in the UCR/UCLA Thomas Haider in Biomedical Sciences Program
Served as Diabetes Management Coordinator (UCR Student-Run Health Clinic) and Senior Adviser (UCLA's Women's Health Selective)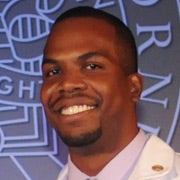 DR. JAIRE SAUNDERS '17
(Master of Public Health and Doctor of Medicine, Physical Medicine and Rehabilitation)
Won the 2015 Herbert W. Nickens Medical Student Scholarship ($5,000) by the Association of American Medical Colleges
A part of the UCR School of Medicine's inaugural class
Proud to be a first-generation UCR student
Career Center
UCR's Career Center — and Virtual Career Center — offers full-service counseling and resources, regardless of major or class level.
Includes:
Career and graduate/professional school planning
Job/internship search strategies and database
Skill-building workshops, employer information sessions, and panel discussions
15 fairs and special events, including the Graduate and Professional School Information Day Fair, and the Health Professions School Information Day Fair